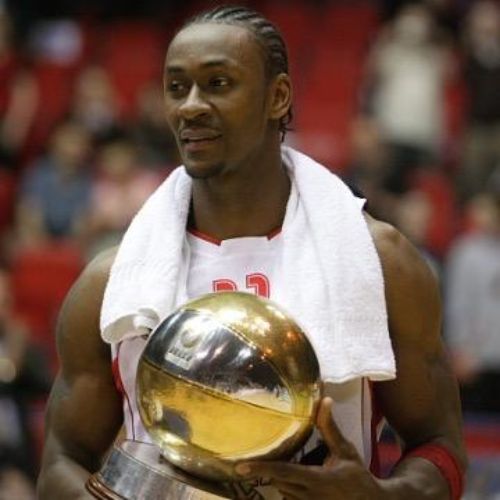 Michael (Mike) Martin
Former Professional/England International Basketball Player
His Professional basketball career has spanned over 20yrs, making him a very popular face within the UK Basketball scene. During his time playing, Mike earned his place in history as a member of the Bronze Medal winning England National Team at the 2006 Commonwealth Games. He has also been a very successful player in the British Basketball League (BBL), winning the Playoffs, League, Trophy and Cup titles during his time as Captain with the Guildford Heat Basketball Club.
Mike's playing career also allowed him to progress as a basketball community coach, and he gives back to his local community by running Brent Blazers Basketball Club. Mike remains active within the community, delivering taster sessions to create pathways for those wanting to improve and follow their basketball dreams.
Mike said that he would absolutely love to be an Ambassador for the Basketball 4All Charity. He is very excited to be able to pass on his knowledge and experience to others and is looking forward to the future in his role with Basketball4All.
Ian Miller, Chairman of Basketball4All said "I am extremely pleased Mike has agreed to become an ambassador for Basketball4All. He understands and supports our ethos of providing inclusive basketball.
Mike's playing prowess and coaching experience will be invaluable to us as a charity. He is passionate about bringing young people into basketball and changing their lives for the better. We are looking forward to working with Mike in the future and seeing him out and about representing us.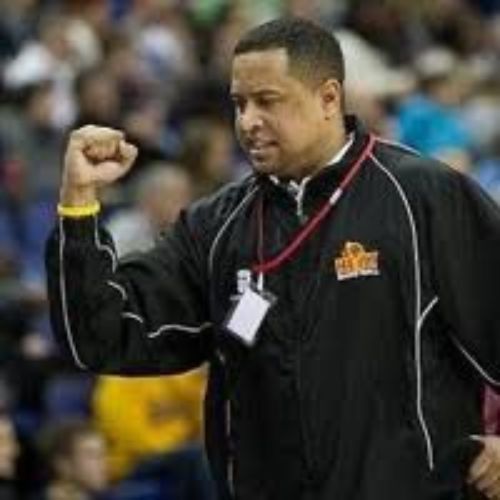 Creon Raftopoulos
Former Zimbabwean National Team basketball player
Creon has been a professional basketball coach since his playing retirement in 2001. He coached Teeside Mohawks in the EBL, Surrey Heat and Surrey Scorchers in the BBL. He won the BBL All Stars Championship with the Surrey Scorchers and was voted Journalists Coach of the Year in 2018.
Creon has also held the role of Director of Basketball for Surrey Scorchers, developing the organisation's first basketball academy and helping grow the franchise in the community with junior basketball programmes. As well as working for his respective clubs, Coach Creon has always used his summers working on projects to improve, develop and give exposure to all levels of basketball players.
Creon said "I'm extremely proud and delighted to accept a role as an Ambassador for the Basketball4All Charity. I feel sport should be accessible to every young person and not just the privileged that can afford to pay. Sport builds and teaches character qualities and skills that translate to help young people in everyday life.
I believe working with the charity will help me continue to give young people opportunities to participate in basketball".
Ian Miller, Chairman of Basketball4All said "I am delighted that Creon has agreed to become an ambassador for Basketball4All. He represents perfectly, our aim literally, to provide basketball for all.
The experience Creon brings is absolutely of the highest order but importantly for me, it is his compassion, desire, and proven ability to get young people into basketball. We have seen the immediate benefits this brings with many examples in the varied sessions we run and the big plans we have for the future. Creon will be a real asset"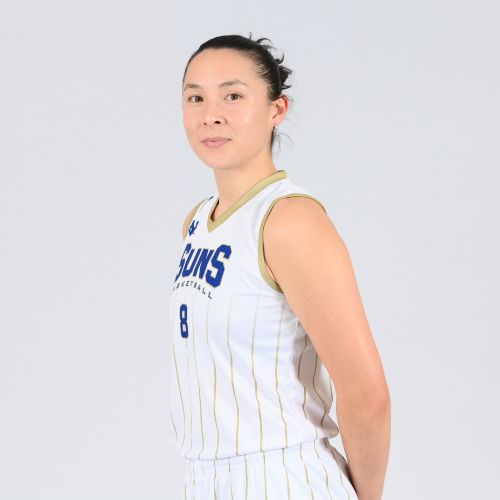 Professional Basketball player
Renee Busch is a professional basketball player for the Sevenoaks Suns in the Women's British Basketball League (WBBL) and the Great Britain Senior Women's Basketball team.
Entering her 7th professional season with the Suns, Renee has been a part of three consecutive WBBL Playoff Championships in 2017, 2018 & 2019, as well as back-to-back League Championships in 2018 & 2019, among other championships.
Along with her love for playing and self-improvement, Renee is focused on helping young athletes to take up their space and realize their opportunities and strength in sport. She was named an Assistant Coach for the GB U16 women in 2020, loves coaching in the Sevenoaks Suns junior girls program and plans to stay connected to the sport for a long time to come.
National Teams
Represented England at U16 and U18 age groups and GB at U20 (2008-2012)
Won gold at the FIBA European Championships Div. B as a member of the Great Britain U20 women's team (2010)
GB Senior Women's team member for Eurobasket qualifiers (2020-22)
U16 Women's team assistant coach (2022)
University of Pennsylvania
4-year member of the women's basketball team
Senior captain
Ivy League Champions in 2013-14
Big 5 Championship in 2015
Sevenoaks Suns WBBL
In 7th season with the Suns WBBL team
3 time WBBL Playoff Championships 2017, 2018. 2019
3-time WBBL League Winners 2017-18, 2018-19, 2020-21
WBBL Cup Winner 2019
WBBL Trophy Winner 2017
Ian Miller, Chairman of Basketball4All said "I am absolutely delighted to welcome Renee as an Ambassador. Her experience and passion to help others will assist us to deliver our message even further. She will be a great asset to the Charity"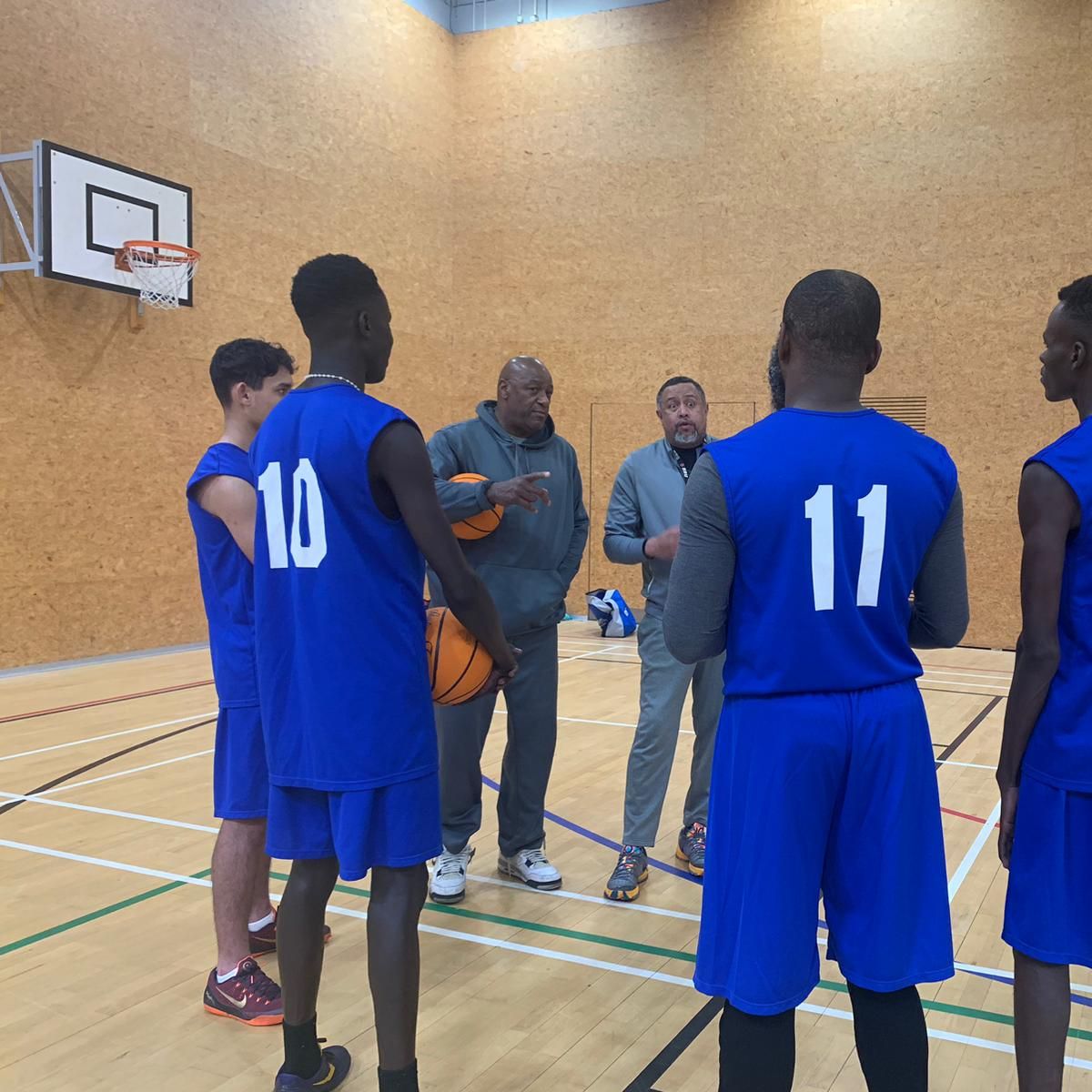 Renaldo Lawrence 
Former Professional Basketball player
Renaldo is an Adobe Education Leader, Apple Distinguished Educator, Microsoft Innovative Educator and Educator Trainer, and an Advanced Skills teacher. He holds his master's in education. He is one of the leading scorers in British basketball history and is the father of Olympian Andrew Lawrence.
Ian Miller, Chairman of the charity is extremely pleased to have the legendary Renaldo on board as an ambassador. Renaldo has a passion for basketball but is also a great educator who can bring so much to the charity. He has met young people from the Big Leaf charity and is already in discussions with them about a special project.